POET, TEACHER, AUTHOR, WRITER, CREATOR
Available for Readings & Workshops
 READINGS & EVENTS
Poetry Reading 
featuring  Linda McCauley Freeman  &  Raphael Kosek  + Open Mic 
Thursday, Sept 17, 2023
7-9pm
Location: Arts Mid-Hudson, 696 Dutchess Turnpike, Suite F, Poughkeepsie, NY
Sponsored by Arts MidHudson.
IN THE NEWS
Check out an excerpt from my book featured on BLOOM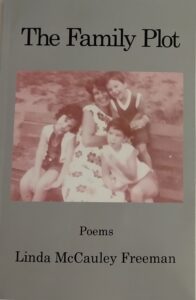 Reader Review:
"Linda McCauley Freeman has given us a poetic journey filled with intimate moments, sharp observations, and unforgettable imagery. Warm, wise, sometimes funny, often poignant, her narrative poems deftly marry craft and accessibility, as she chronicles both the bright and dark places of family life from youth to adulthood, never losing the thread of tenderness and compassion. A wonderful, satisfying read, and a truly impressive debut."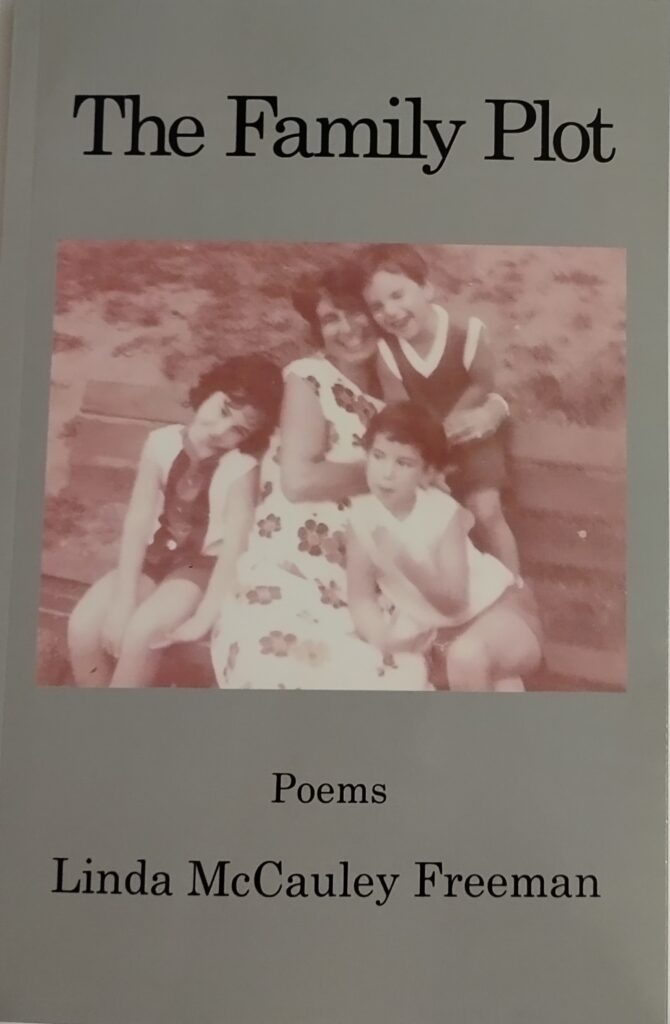 THE FAMILY PLOT: Poems
Backroom Window Press, 2022
In this, her first full-length collection of poems, Linda McCauley Freeman tells the story of an American girlhood spent in a large and boisterous family that is sometimes dysfunctional, sometimes dangerous. The Family Plot is part memoir, part survival history, with plenty of space for a heroic portrait of the materfamilias, described in the title of one poem as "My Italian Catholic Human Rights Commissioner Mother" who even as she descends into dementia rises mightily from her chair. Rises mightily, one might add, in these poems as one focus of meaning amidst this rich complexity of personality over which the poet's keen intelligence broods with an objectivity not devoid of kindness and deep affection. "I will remind her who she is/every time she forgets," McCauley Freeman writes, and again, "It's not that I can't remember/her face, a kaleidoscope/of pictures. . . ."
BIO
Linda McCauley Freeman is the author of the full-length poetry collection The Family Plot (Backroom Window Press, 2022) and has been widely published in international journals, including in a Chinese translation. She was nominated for a Pushcart Prize 2022. Recently she was the featured poet in The Poet Magazine, and appeared in Delta Poetry Review, Amsterdam Quarterly, and won Grand Prize in StoriArts'Maya Angelou poetry contest. She received a grant from Arts MidHudson and was selected for Poets Respond to Art 2020, 2021 and 2022 shows. She was a three-time winner in the Talespinners Short Story contest judged by Michael Korda. She has an MFA from Bennington College and is the former poet-in-residence of the Putnam Arts Council. She lives in the Hudson Valley, NY.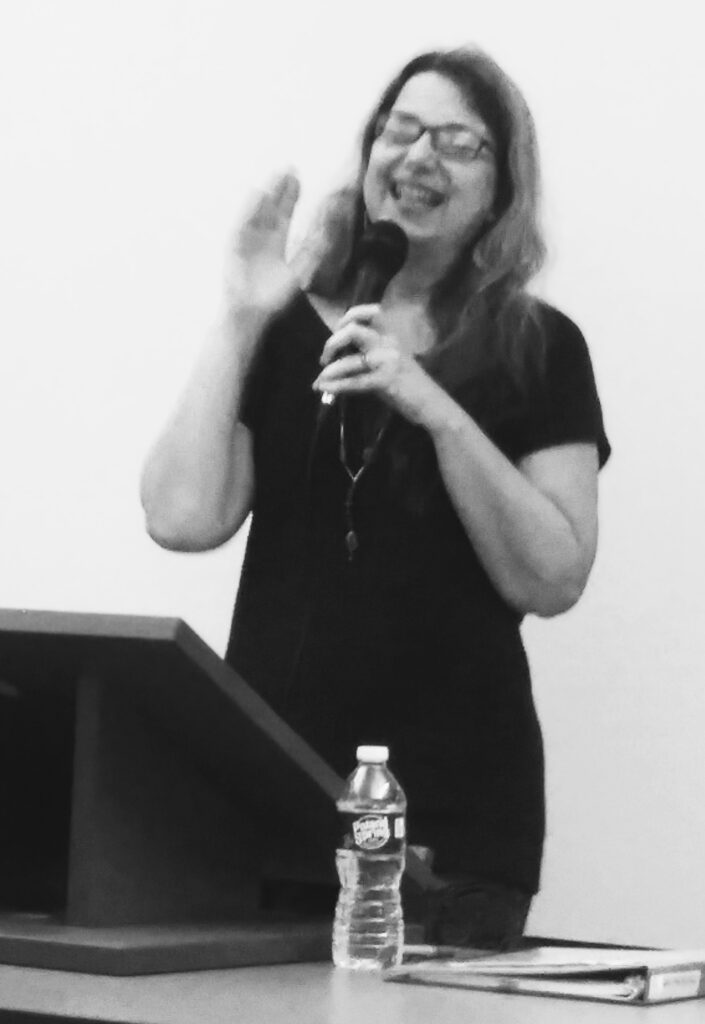 Add Your Tooltip Text Here